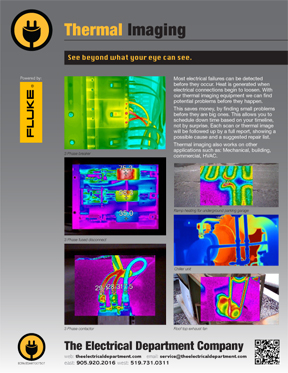 See beyond what your eye can see.
Most electrical failures can be detected before they occur.
Heat is generated when electrical connections begin to loosen. With our thermal imaging equipment we can find potential connection problems before they happen.
By finding small problems before they become serious, you can schedule down time based on your timeline, not by surprise – ultimately saving you time, money and headaches!
Each scan or thermal image undertaken by The Electrical Department Company is followed up by a full report, showing a possible cause and a suggested repair actions.
Other Applications
Thermal imaging is also valuable in locating potential problems in these applications: Mechanical, Building, Commercial, and HVAC.
What do undetected problems look like?
These pictures are from hot spots, not detected early enough, which have resulted in signficant damage. As a result, the repairs were substancial, both in down time and cost.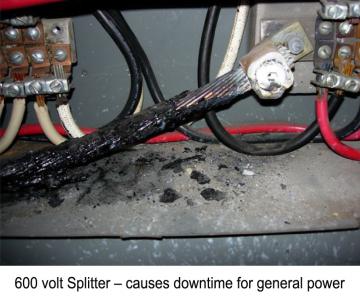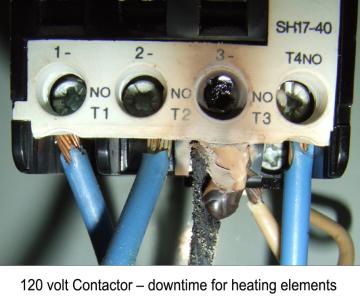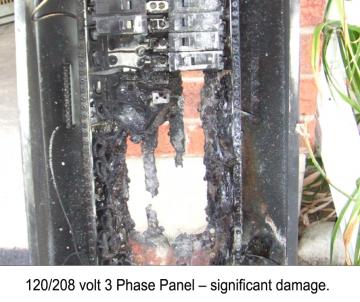 ---