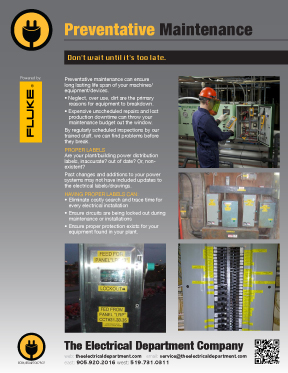 Don't wait until it's too late!
Preventative maintenance can ensure long lasting life span of your machines, equipment or devices.
Neglect, over use, dirt are the primary reasons for equipment to breakdown.
Expensive unscheduled repairs and lost production downtime can throw your maintenance budget out the window.
By regularly scheduled inspections by our trained staff, we can find problems before they break.
Proper Labels
Are your plant/building power distribution labels inaccurate? Out of date? Or, non-existent?
Past changes and additions to your power systems may not have included updates to the electrical labels/drawings.
Having proper labels can:
Eliminate costly search and trace time for every electrical installation.
Ensure circuits are being locked out during maintenance or installations.
Ensure proper protection exists for your equipment found in your plant.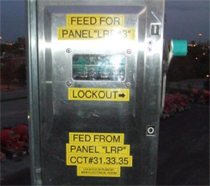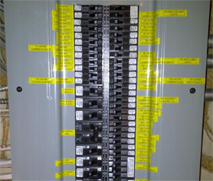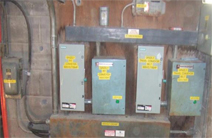 ---
We can help prevent electrical problems in your facility. Give us a call today.